Welcome
Welcome to the official store for the Minecraft Network located at mc.awesomesauce.cc   
The Norse Winter December Exclusive Gear is now available!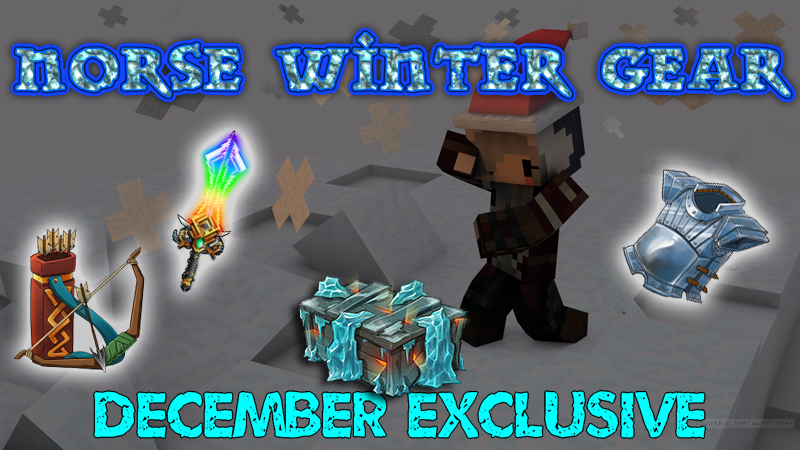 We are so thankful for you even considering to donate to the server.  Please browse the currently available options and check back soon as we will be continually updating the store!
Top Donator Each Month will Recieve a $25.00 Credit To The Webstore!
All payments and packages are processed automatically by BuyCraft if you are on the server at the time, please ensure that you are online, and there is enough space in your inventory to support the items processed!

It is important that you enter your Minecraft In game username EXACTLY, including correct capitalization.
Instructions for how to check out WITHOUT having a PayPal account using a credit card, debit card or pre-paid gift card can be found by clicking here: http://goo.gl/07dYK9

If you have purchased an upgrade but it hasn't been applied within 24 hours please send an email with your receipt to webstoresupport@awesomesauce.cc with as much information as possible.

Make sure you have the owner of the credit/debit card or Paypal accounts permission before you make a purchase, If not LEGAL ACTION will be taken against you! and the owner of card/account will be notified and the minecraft account will be banned.

We thank you again for considering to support our server.

Thanks,
Awesomesauce Team
Important Notice:
The Awesomesauce.cc server is in no way affiliated with Mojang, AB. Nor should it be considered a company endorsed by Mojang, AB. Any contributions or purchases made on this store goes to the Awesomesauce Development Team.  For more information, support or a purchase history please email webstoresupport@awesomesauce.cc
Minecraft ®/TM & © 2009-2015 Mojang / Notch